Age 4-12
Italian Summer Program Online 2021
Every day your kids will learn Italian through different projects such as educational games, music, art & crafts, TPR (Total Physical Response) activities, and more. We will also dedicate time to exploring geography through art, virtual tours of important museums, and history. We also offer a weekly Italian Cooking Class that you can't miss!
We believe that it is important to give kids the chance to learn another language by developing their creativity and imagination. This way, every activity will be more fun, engaging your child in any possible way.
REGISTRATIONS ARE NOW OPEN!
JUNE 21 TO SEPTEMBER 4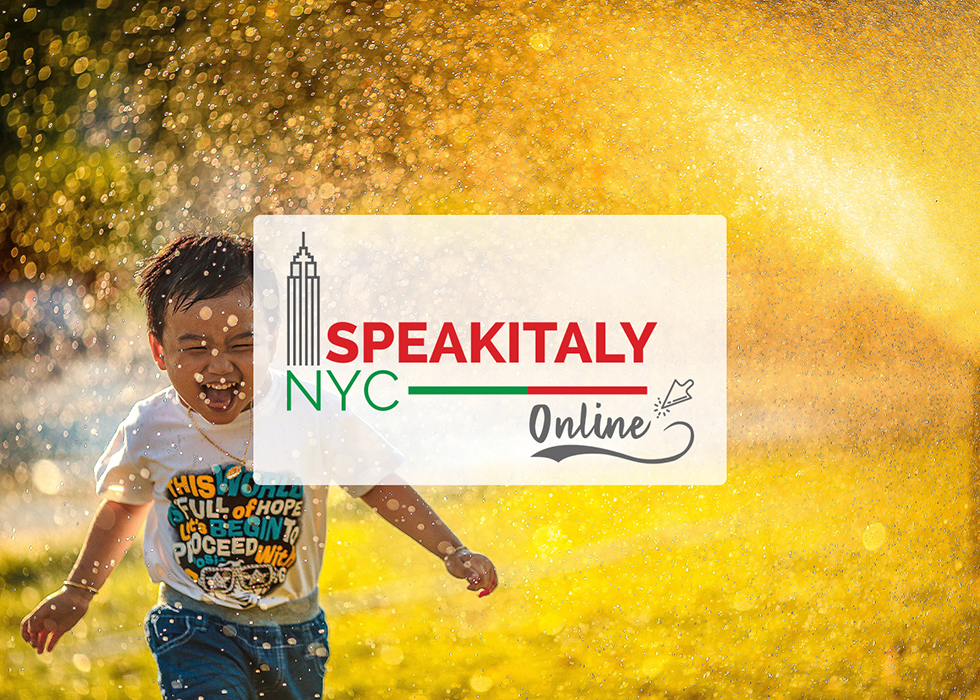 WHY US?
Our teaching method is anchored in the Common European Framework of Reference and is driven by an educational method that is the result of a decade of experience in the field. The program is designed to actively involve our little students using a wide variety of learning tools to ensure the children have fun while learning through discovery and creativity.
WHAT WE DO
We encourage to experiment with the Italian language through a wide range of engaging activities and start speaking Italian in a very natural way through a multi-sensory and interactive approach. Everything is introduced gradually to meet all children's needs.
HOW DOES IT WORK?
You pick the day(s) you want your child to join, and you are all set! Easy, isn't it? Learn Italian through games, music, art, TPR activities & vocabulary practice, from the safety of your home!
RATES
You can purchase single classes, a part-time weekly plan including 4 classes of your choice, or a full-time weekly plan including 8 classes. Wednesday Cooking Class sold separately ($40).
ON THE GO PLAN | $39 for a single session (2 classes/90min)
PART-TIME PLAN | $139 a week for 4 sessions of your choice (8 classes/6 hours)
FULL-TIME PLAN | $249  a week for 8 sessions (16 classes/ 12 hours)
You can also buy our CREATIVITY BOX with all the material for the classes. We will mail it to you in the US for only $49.
MONDAY | Morning OR Afternoon
TUESDAY | Morning OR Afternoon
WEDNESDAY | Cooking Class
THURSDAY | Morning OR Afternoon
FRIDAY | Morning OR Afternoon
REGISTER NOW FOR A WEEKLY PLAN
*All levels welcome. Instruction will be given in English when needed
**Tickets are not refundable or exchangeable for other days
Please fill out this form
FOR MORE INFORMATION