Age 6 months - 3 years old
EduXPlay Family Club
Our Family Club is designed exclusively for children aged 6 months to 3 years old and their parent/caregiver. This nurturing space is carefully crafted to provide a stimulating environment where children can engage in a variety of enriching activities while being guided by a dedicated educator. Our unique learning environment sparks growth and discovery while our creative curriculum supports each student's social, emotional, physical, and cognitive development introducing them to new words, sounds, and concepts. We decided to call it EduExPlay joining the concepts of Education, Experimentation, and Play all in one.
To facilitate social interaction and encourage peer-to-peer learning, daily activities are conducted in small groups of a maximum of five children and one parent/caregiver per child. This intimate setting allows for personalized attention from the educator, fostering strong relationships and creating a sense of belonging for each child. The approach we use is based on the natural instinct that the child has to learn by playing, combined with the use of imagination and creativity to support him/her in the learning process.
We are also committed to environmental sustainability and prioritize our responsibility towards the planet. As part of our commitment, we strive to incorporate environmentally friendly practices mostly utilizing recycled and green materials in our programs. Join us at EduXPlay Family Club, where every child's potential is cherished and nurtured, and the joys of early childhood are celebrated every day.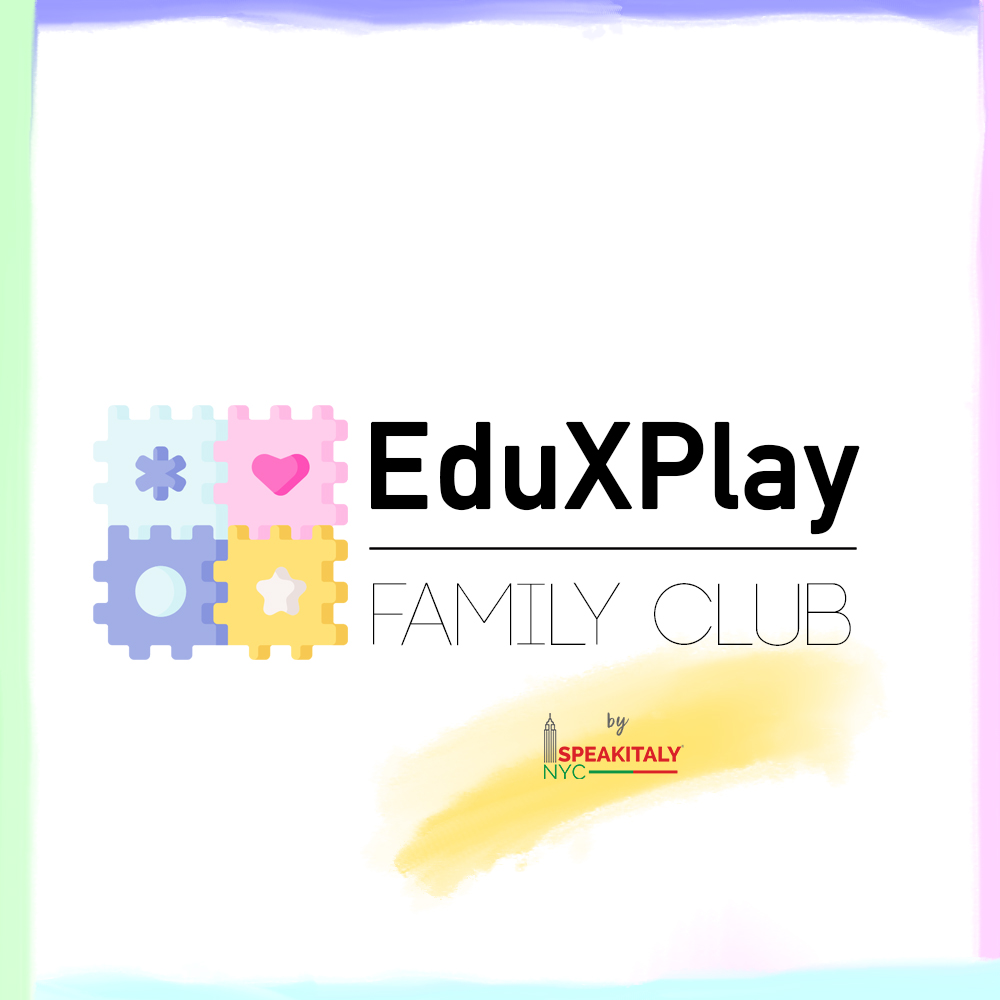 HOW ARE WE DIFFERENT?
What will they learn? Any methodology?
Our unique and innovative approach is rooted in the belief that the presence and active participation of the adult in the child's learning journey is crucial. Through our carefully crafted activities, we provide opportunities for children and their caregivers to bond, communicate, and explore together. This collaborative approach strengthens the parent-child relationship and empowers caregivers with the necessary tools and knowledge to support their child's development beyond the room through a variety of activities such as Sensory activities, Reading, Music, Visual Arts, etc..
WHO IS THIS FOR
The space is for young learners (6 months yo) and their families or caregivers (one adult max per child). 
HOW DOES IT WORK
Sessions are on Monday, Tuesday, and Wednesday. Sessions are 3 hours long 9-12PM (early drop off 15 min prior to start available upon request $15/day). The club will be open for Fall/Winter Semester from September 19 – February 15, 2024 (19 weeks)
INTERESTED IN ITALIAN CLASSES AS WELL?
If you are interested in our Italian Language and Culture Program for young learners, you can add one of our Italian Language Classes/Activities such as Canta e Balla, Cooking etc.. For full schedule and programs please visit this page.
HOW MUCH DOES IT COST?
The club works on a membership and subscription basis. The cost includes one child + one caregiver. We offer several options*.