Age 4-10
Italian Summer CAMP Online 2023
Our Online Summer Program offers a lot of fun and interactive activities from everywhere you are.
During these activities, your child will be able to learn the Italian Language through Art & Crafts activities.
The age of our Online Summer Program is between 4 and 10 years old. We require a minimum of 3 children to open the group.
REGISTRATIONS ARE NOW OPEN!
JUNE 28 TO AUGUST 23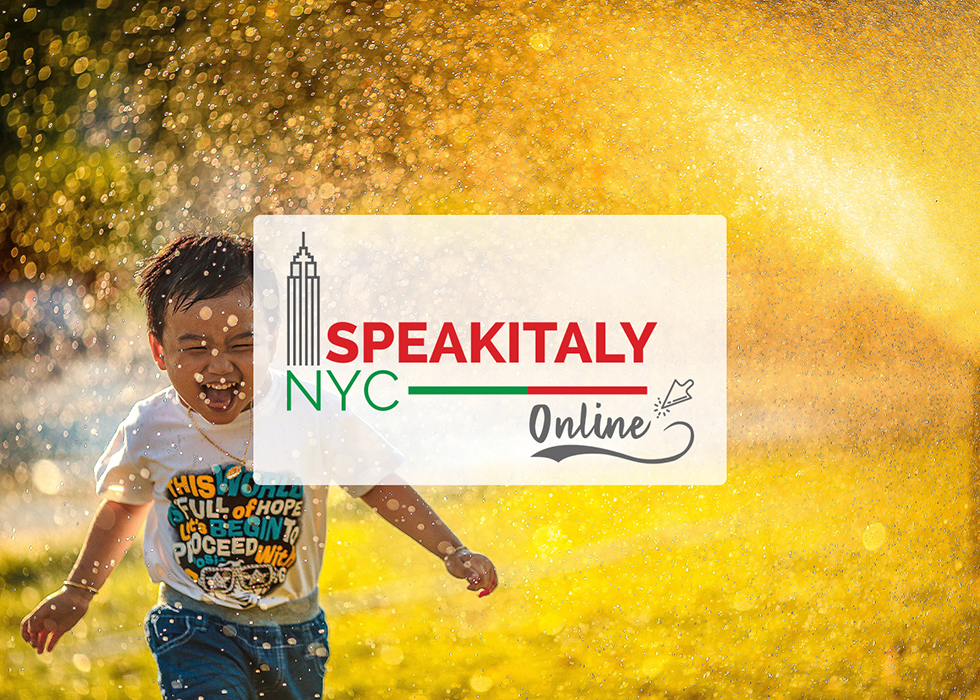 WHAT WE DO
We encourage to experiment with the Italian language through a wide range of engaging activities and start speaking Italian in a very natural way through a multi-sensory and interactive approach. Everything is introduced gradually to meet all children's needs.
HOW DOES IT WORK?
Speakitaly NYC Online Workshops with Art & Crafts is back, happy to join no matter where you are? Our offer runs twice a week from June 28 to August 23 (No July 4th) and you are free to choose the best option that suits you!
CANCELLATION POLICY: All sales are final. There are no refunds or transfers of funds for other Summer Program days or Speakitaly NYC programs. 
WEDNESDAYS  / 3PM – 4PM
ART & CRAFTS
6/28 Gelato di Tempere (Puffy Paint Ice Cream)
7/5 I girasoli (Painting Sunflowers)
7/12 Pasta Colorata (Colored Pasta)
7/19 Limonata di Carta (Lemonade Paper)
7/26 Carta Regalo al Cocomero (Watermelon Wrapping Paper )
8/2 Uccellini Colorati (Little Round Birds)
8/9 Rane fatte di carta (Toilet Paper Tube Frogs)
8/16 Barca a vela fatta di carta (Sailboat Paper)
8/23 Porta uovo colorato (Egg Carton Painting)
$35 / single class 
$170 / 5 classes 
$325 / 10 classes
Please fill out this form
FOR MORE INFORMATION
Add Your Heading Text Here