Age 3-5
Italian Summer Lessons at Central Park 2022
This year Speakitaly NYC offers a Summer Program at Central Park for preschoolers (3-5 years old).
During the class kids will be engaged in different activities such as Art and Craft, Songs and Gymnastic in nature. Kids will be able to learn the Italian Language through all these activities.
Parents will not stay during class, but our amazing teacher will make sure that your child will be safe and have a lot of fun during the session. We will bring all the supplies for any kind of activities, you will only need to bring your own blanket, water bottle and a snack.
REGISTRATIONS ARE NOW OPEN!
JUNE 27 TO SEPTEMBER 2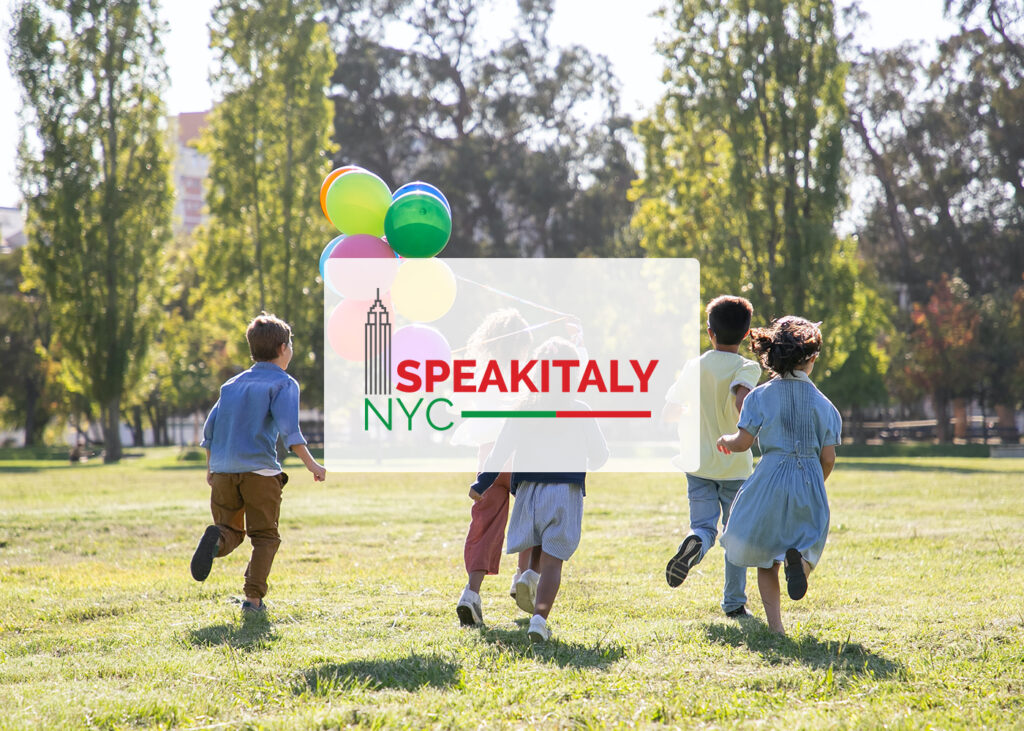 WHY US?
Our teaching method is anchored in the Common European Framework of Reference and is driven by an educational method that is the result of a decade of experience in the field. The program is designed to actively involve our little students using a wide variety of learning tools to ensure the children have fun while learning through discovery and creativity.
WHAT WE DO
We encourage to experiment with the Italian language through a wide range of engaging activities and start speaking Italian in a very natural way through a multi-sensory and interactive approach. Everything is introduced gradually to meet all children's needs.
HOW DOES IT WORK?
You pick the day(s) you want your child to join, and you are all set! Easy, isn't it? The Program hours go from 8:45AM to 11:45AM (Monday-Friday) but you can purchase the best option for you. 
Meeting point on 79th street (Rambles Shed).
This is a drop off class but nothing to worry about, our amazing teacher will make sure that your child is safe while having fun. We will bring all the supplies for the activities and you will only need to prepare a sheet, a water bottle and a snack. If you have a portable potty that is always welcome! 🙂
RATES
DAYS HOURS 8:45-11:45 AM
(MONDAY-FRIDAY)
5 Days / 3 hours $449
4 Days / 3 hours $389
3 Days / 3 hours $315
2 Days / 3 hours $225
SPECIAL DISCOUNTS*
5% off for the siblings
*Daily Lunch not included
*Early drop off (8:30 AM $15) late pick up (12:15PM $25) per day
Please fill out this form
FOR MORE INFORMATION